About
The Principles: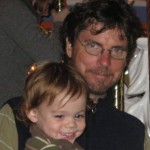 SEAN CAVANAUGH spends most of his days developing software, or writing about it (or cursing it). He's been doing this since 1984 or so. The author of four books, Sean has been a contributor to IdN Magazine and other publications on subjects pertaining to type and technology.
"My love of type comes from a love for words," he says. "I find it impossible to separate the two," which is a more refined way of admitting he was an English Lit major and school paper geek.
Sean lives in San Diego with his wife and two young children.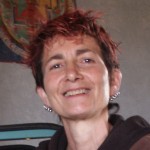 JOYCE LUKACZER signed onto the FontSite cruiseship staff in 1999. After a short stint as a corporate geekette she now provides web and print design services under the MsDeadlines nom du plume.
If you have questions about FontSite products, site content, typographic and/or support questions, she's the one you'll be contacting. She also claims to be the de facto keeper of all things list-like as well as those that appear to vaguely resemble calculations (however, it should be noted that we have received no corroboration of this claim…).